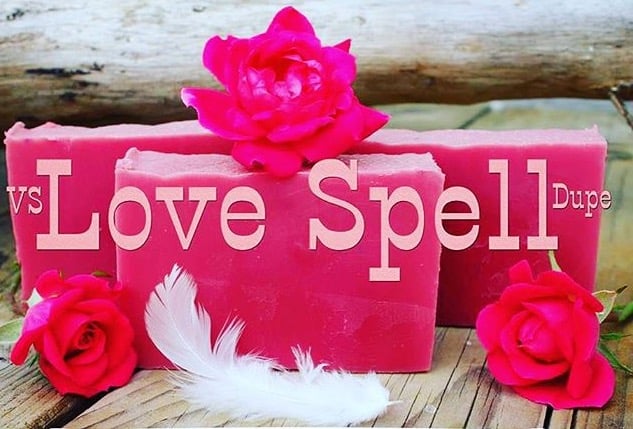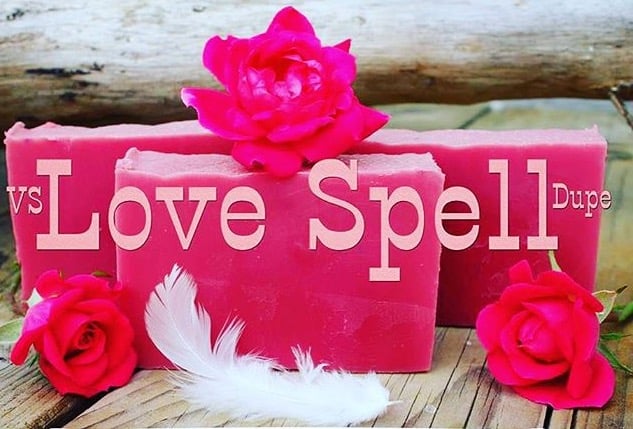 Fragrance Dupe Soaps
$5.00
These soaps are dupes of your favorite designer, body shop and lingerie store scents.
Each soap is uniquely different. Some are swirled, some are layered and some are all one color. I use fragrance oils, essentials oils and sometimes blends of both. Fragrances with a high content of vanilla will discolor over time. This is normal and no cause for alarm.
Our normal soap base consists of olive, coconut, almond, avocado and castor oils, aloe vera, fragrance and/or essential oils, colorant (mica or clay), kaolin clay, sugar and salt. Sometimes additives such as herb infused oils, coconut milk, botanicals, pureed edibles such as cucumbers, spices and seeds are used. These will be noted in the description of each soap. Soaps weigh between 4 and 5 ounces
Love Spell- A dupe of Victoria's Secret Love Spell. A lavishly lush blend of orange, peach, cherry blossom and white jasmine.
Dream Angel- An uplifting blend of white lilies, pink jasmine and warm, powdery sandalwood.
Heavenly- A Victoria's Secret Dupe. Heavenly blend of hydrangea and violet with nuances of pear and musk.
Angel- A Thierry Mugler Dupe. Enchanting jasmine is touched with the deep sexy notes of musk, patchouli and brown sugar.
Vanilla Verbena- A B&BW Dupe. A compelling blend of bright verbena, sweet vanilla, Sicilian lemon, orange zest, jasmine, creamy heliotrope, amber, white musk and precious woods. SOLD OUT
Kiss & Tell- A flirty, colorful blend of succulent purple passion fruit, burgundy Tuscan grapes, sun-kissed yellow peonies, fragrant vanilla orchids, and just a hint of fresh greenery. VS bombshell Dupe. OUT OF STOCK